ATTENTION RESIDENTS
of the
CITY OF CUMMING
Are you planning on taking a vacation or business trip and nervous about the security of your home while away?
If so, please take a moment to visit our website at www.cummingpd.net. In the FORMS section you will find a "Vacation Check Request." Fill out the information requested and submit it to vacationchecks@cummingpd.net.
Your request will be received by Supervisors and Administrative Office personnel at the Cumming Police Department. The Supervisors will assign an officer on both the day and night shifts to perform a perimeter check of your residence each day that you are away. You will be contacted immediately if an officer finds anything suspicious or out of the ordinary.
Upon your return, a report containing the dates, times, and the officers' findings will be sent to you via e-mail.
We want you to enjoy your time away and will do everything possible to ensure the safety and security of your home.
If you have any questions, please contact my assistant, Lisa McGee, at lmcgee@cummingpd.net or 770-781-2000, Option 4.
Respectfully,
PJ Girvan, Chief of Police
Cumming Police Department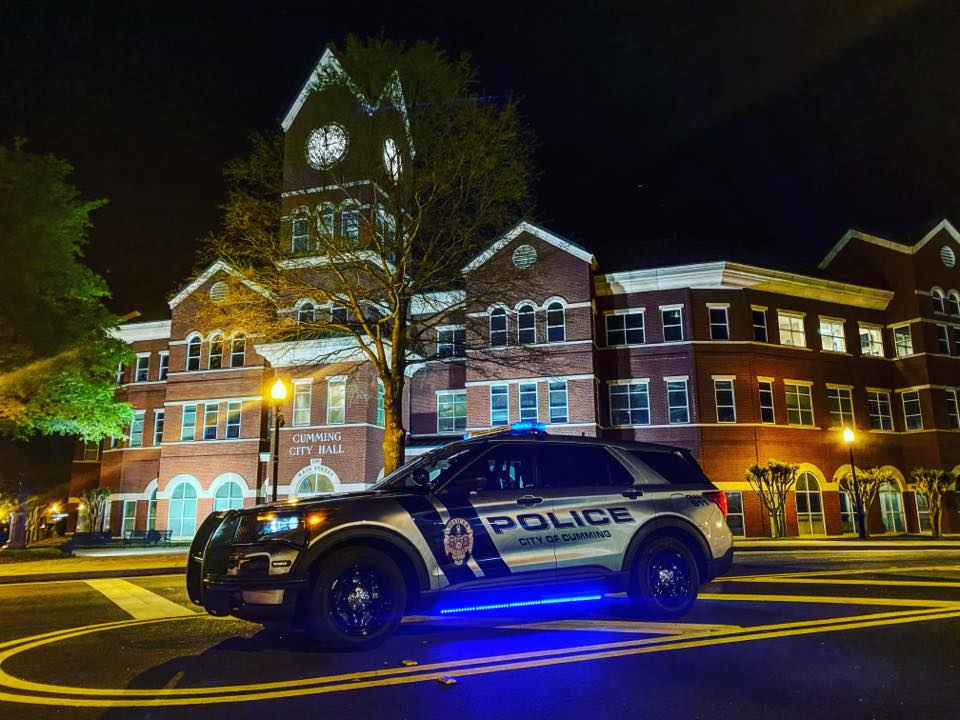 A Few Neighborhoods located inside the City of Cumming:
Neighborhoods
Adair Park
Parkside Walk / Stefan Walk
Pine Lake
Dobb's Creek
Wyngate
Aubrey's Landing
The Willows
Samaritan Drive
Newbury
Tolbert Street / Lyndon Porter Place
Magnolia Place
There are a multitude of homes inside the City Limits that are not part of neighborhoods, for a complete list or to find out if your residence is inside the city, please contact our Dispatch Office at 770.781.2000.
All residents outside of the City Limits will need to forward their requests to the Forsyth County Sheriff's Office at 770.781.3085.